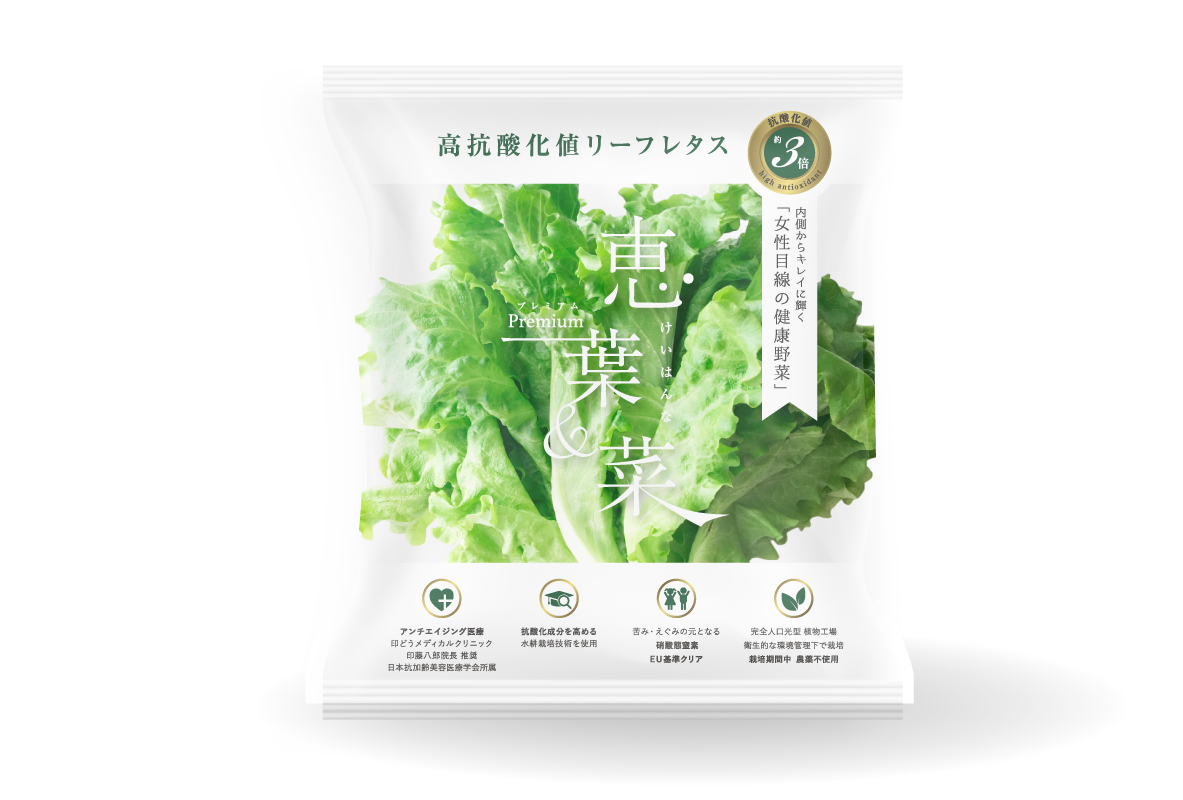 The ORAC value, which indicates the antioxidant capacity is about 7 to 10 times superior to commercial factory vegetables.
What is the Orac value?
It's an analysis and quantification of the ability of the seventh nutrient "antioxidant" (antioxidant components such as vitamins C and E and polyphenols, excluding carotinoids), which is effective in removing active oxygen that accelerates aging.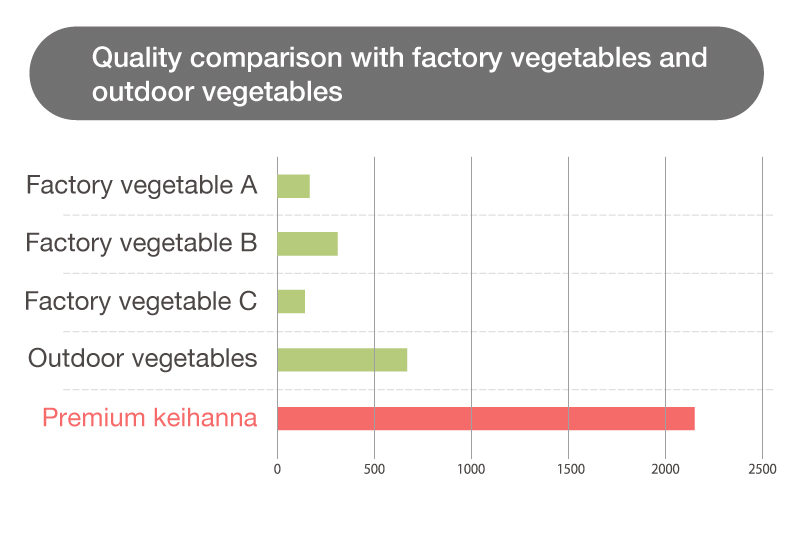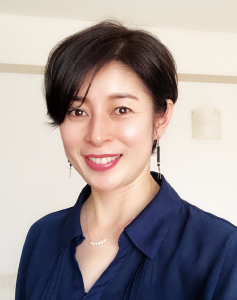 A contest to support women who "shine from the inside and outside, regardless of age"
Mrs. International 2019 Finalist Active as a model, beautiful legs & beautiful skin advisor Chie Takada (50s)
Daily beauty and health supported by "high antioxidant lettuce"
At this age, I was reminded of the importance of cleaning the body from the inside. After suffering from an illness last year, I became very conscious of that "the body is made of what I eat." Now, my feelings have become clear, "It's better to eat something of high quality whenever you can."
However, the process will not continue unless it is an ingredient that is easy to incorporate every day. Lettuce is eaten almost every day, so it's good to be able to continue without difficulty.
Actually, I thought that all lettuces in the plant factory were the same, but there is a clear difference between them. Premium keihanna lettuce has no bitterness, so it has a strong aroma and flavor. It's crispy and delicious, easy to use because it doesn't need to be washed, it lasts a long time, and it's all good!
Keep your body clean and healthy forever. I think that "high antioxidant value" is an important keyword for activities beyond age.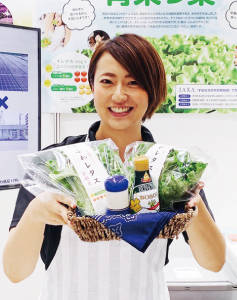 Mainly responsible for the production and sale of lettuce and Japanese mustard spinach at YASAI * Co., Ltd. Registered dietitian.

Mami Nakamura (30's) * Partner companies that have introduced our equipment and cultivation technology.
Lettuce seen and nurtured by both a dietitian and a pregnant woman
When I heard that it was an industrial vegetable, I had the image that some machines where producing it piece by piece, but in the end it was the same as the ones produced by a real farmer!
It is hygienic, is properly cultivated at each stage of growth, and is of high quality. When you start cultivating by yourself, the vegetables you produce are beautiful and there is no doubt about the taste and quality. I have come to strongly want everyone to know their value.
A registered dietitian's perspective that intersects with the producer's perspective. I have been involved in nutritional guidance, health guidance, menu management, classes, and product development of convenience store side dishes at various sites such as hospitals, high schools, manufacturers, and government, and now I think that people become healthy by eating. I want to convey that through the plant factory business.
People tend to be careless of what they eat when their daily lives are busy. Overdose and deficiency can lead to imbalances in the diet, which in turn puts pressure on medical costs. On the other hand, if you rely on supplements, your intestines will work less and your body will be less likely to absorb nutrients.
The best way to improve the function of the intestines and allow them to be digested and absorbed efficiently is to take in nutrients from food in a natural way.
Product development that takes advantage of the housewife's perspective
Conducting a questionnaire centered on women: What is important in tasting vegetables, what are the nutrients contained in vegetables that are concerned, and whether there are any that are consciously ingested because they are aware of the shortage. Are you taking supplements on a regular basis, or if you are taking supplements, what are your expectations for their benefits (body rust removal, skin beautification, anti-aging, lifestyle-related diseases, etc.)
By grasping the needs of housewives who take care of family health and women who are conscious of food, we have determined the direction of taste, nutritional value and quality.
Tasting questionnaire survey
"There is no harshness and you can feel the sweetness."
"The taste of vegetables is strong"
"It's rare for children to eat a lot."
"It was the first time I finished my meal."
"The first time I was able to eat without dressing"
"Nature that does not rely on supplements is good"
Research contract with Kyoto Prefectural University
For five years from March 2016 to March 2021, we signed a contract research contract with Kyoto Prefectural University, a contract for technical guidance and quality evaluation, and at the Kyoto Prefectural University Industry-Academia-Public Collaborative Research Center Green Innovation Facility and Plant Research Building. We have established mass production cultivation technology for antioxidant vegetables and proceeded with the development, design and manufacture of cultivation plants.
Health functionality of vegetables, fruits and crops
About the need to increase antioxidant levels in vegetables
Vegetables and fruits contain antioxidant components, and these antioxidant components help to prevent various diseases by eliminating active oxygen (or ROS reactive oxygen species) generated in the body.
Therefore, in order to maintain a good health, it is internationally recommended to consume about 350g (five servings) of vegetables and fruits daily.
Quoted from Kyoto Prefectural University Next Generation Plant Factory Research Project
Why is high concentration a problem?
Nitrate of leaf lettuce by conventional hydroponics: about 6000-9000 (ppm) or more
・It has been pointed out that nitrite may change to a nitroso compound, which is a carcinogen, when it binds to amines in foods (under acidic conditions such as stomach).

・It has been pointed out that nitrite may bind to hemoglobin and cause methemoglobinemia, which is one of the respiratory disorders.

The EU has set a maximum nitrate content standard (1997)
High levels of nitrates are also a major cause of harsh taste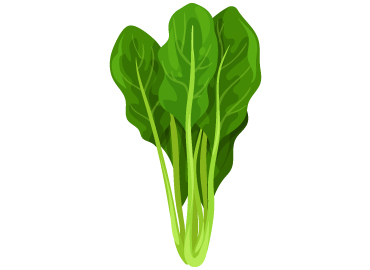 Spinach
3,000ppm(winter crop)・2,500ppm(summer crop)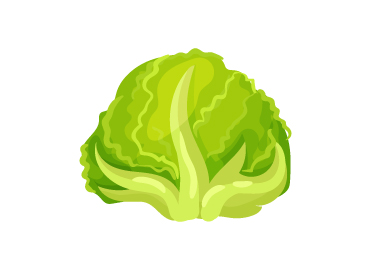 Head lettuce
2,500ppm(Cultivation in a facility)・2,000ppm(Open‐field culture)